Send Inquiry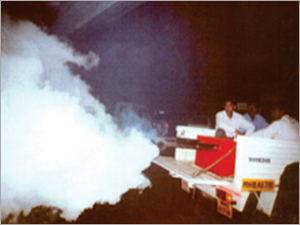 Product Description
An Black Stone And Ultra Care Fogging Machine is a device used for disinfecting and sanitizing indoor spaces. It is a type of equipment that produces a fine mist of disinfectant solution, which is then dispersed throughout a room or enclosed space to kill bacteria, viruses, and other microorganisms. The machine works by pumping the disinfectant solution through a nozzle, which then converts the liquid into tiny droplets that can remain suspended in the air for an extended period of time. This allows the droplets to reach all areas of a room, including surfaces that may be difficult to reach using traditional cleaning methods.
Black Stone And Ultra Care Fogging Machine are commonly used in healthcare facilities, schools, offices, and other commercial spaces to disinfect and sanitize large areas quickly and efficiently. They are also used in residential homes, particularly those with large living areas or multiple rooms. The disinfectant solution used in the Ultra Care Fogging Machine can vary depending on the specific needs of the user. Some solutions are designed to kill specific types of microorganisms, while others are formulated to be safe for use around people and animals.
It is important to note that Black Stone And Ultra Care Fogging Machine should only be used by trained professionals who have experience in using the equipment safely and effectively. When used improperly, these machines can pose a risk to human health and safety. Additionally, it is important to follow all manufacturer instructions and safety guidelines when using the machine to ensure that it is used correctly and safely.
Enter Buying Requirement Details
Other Products in 'Fogging Machines' category